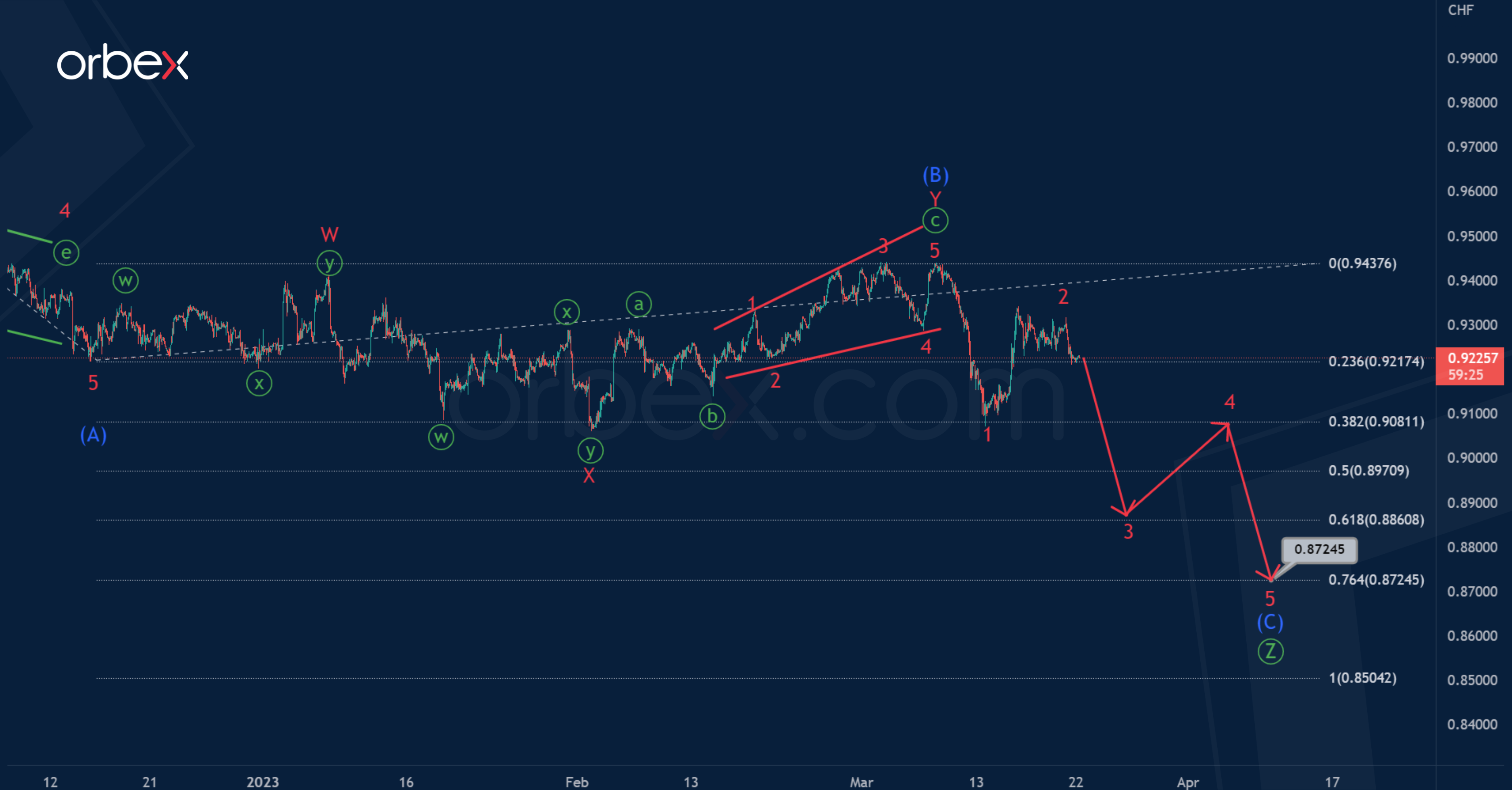 In the long term, the USDCHF pair can build a triple zigzag Ⓦ-Ⓧ-Ⓨ-Ⓧ-Ⓩ. The final wave Ⓩ is under development.
The primary wave Ⓩ could end in the form of a standard intermediate zigzag (A)-(B)-(C). Wave (A), which is a 5-wave bearish impulse has wave (B) having a horizontal inner structure of a triple-three W-X-Y.
In the near future, we can expect the formation of the last intermediate wave (C). The trend lines show its internal structure. It may be near 0.872 at 76.4% impulse (A).
Let's consider a scenario where the development of correction (B) can be continued. It can be a triple-three consisting of subwaves W-XY-XZ.
The minor subwaves WX-Y-X and Z have now ended. To complete the final bullish wave Z, which can take a zigzag shape, it is necessary that the minute impulse wave ⓒ be built.
The bulls are likely to send the market to 0.946. Minor wave Z at that level will equal wave Y.
The post USDCHF Standard – Triple Zigzag? The post USDCHF Standard or Triple Zigzag appeared first on Orbex Forex Trading blog.