Trading Technologies International, Inc. (TT), a professional trading software provider, and Talos, a provider of institutional digital asset trading technology, today revealed that the firms have partnered. Their collaboration aims to vastly broaden TT's cryptocurrency offering on a global basis through the Talos infrastructure and market connectivity from directly within the TT platform.
The partnership agreement is TT's first major strategic partnership propelling its expansion into multiple asset classes, including cryptocurrencies. In addition, it provides a significant opportunity for TT's global customer base to access Talos' extensive cryptocurrency trading solutions.
The first phase of the partnership agreement was announced at the International Derivatives Expo (IDX) in London. It aims to give TT clients ready access to 14 additional cryptocurrency markets in Q3 2022, beyond the four already offered directly through the TT platform. The official announcement detailed that the company plans to incorporate more of Talos' trading services onto its platform in later phases of their collaboration.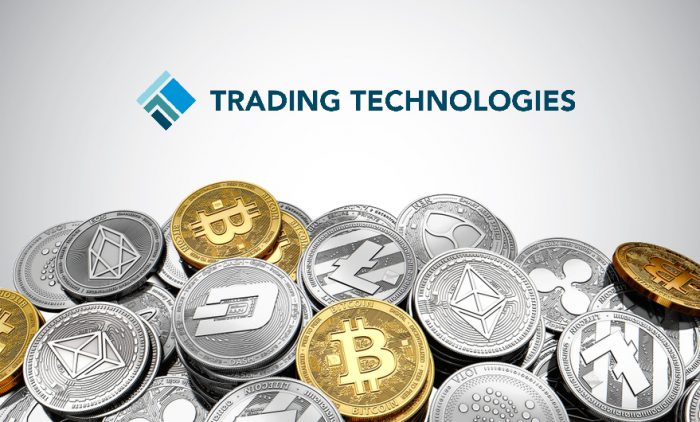 TT CEO Keith Todd commented:
Our acquisition by 7RIDGE late last year has given us the ability to make a substantial investment into broadening our offering into new asset classes, including through partnerships with the most innovative and reliable firms with domain expertise. Among our first priorities is becoming a primary hub for crypto trading, giving our clients the array of choices, premier functionality and liquidity that has been a hallmark of our exchange-traded derivatives offering.
Talos co-founder and CEO Anton Katz, added:
We're incredibly excited to partner with Trading Technologies and Keith's team to help power institutional access to digital assets. Trading Technologies has earned its high repute within the traditional institutional trading infrastructure space, and together we will be able to bring institutional-grade digital asset services to this long-established community with a level of familiarity and quality to which they are accustomed.
TT offers cryptocurrency spot and derivatives markets access since 2018. The company is building on native connectivity to markets including Coinbase, BitMEX, Bakkt and Deribit. It has also supported trading of Bitcoin futures and options on CME Group since those products launched. TT's newly established partnership with Talos will greatly expand the range of digital markets the company's clients can access. Additionally, it will also allow TT clients to trade in other asset classes, such as with Binance, Bitstamp, ErisX (now part of Cboe Global Markets), FTX, Gemini, Kraken and others.