USDCAD steadies as Canada's CPI looms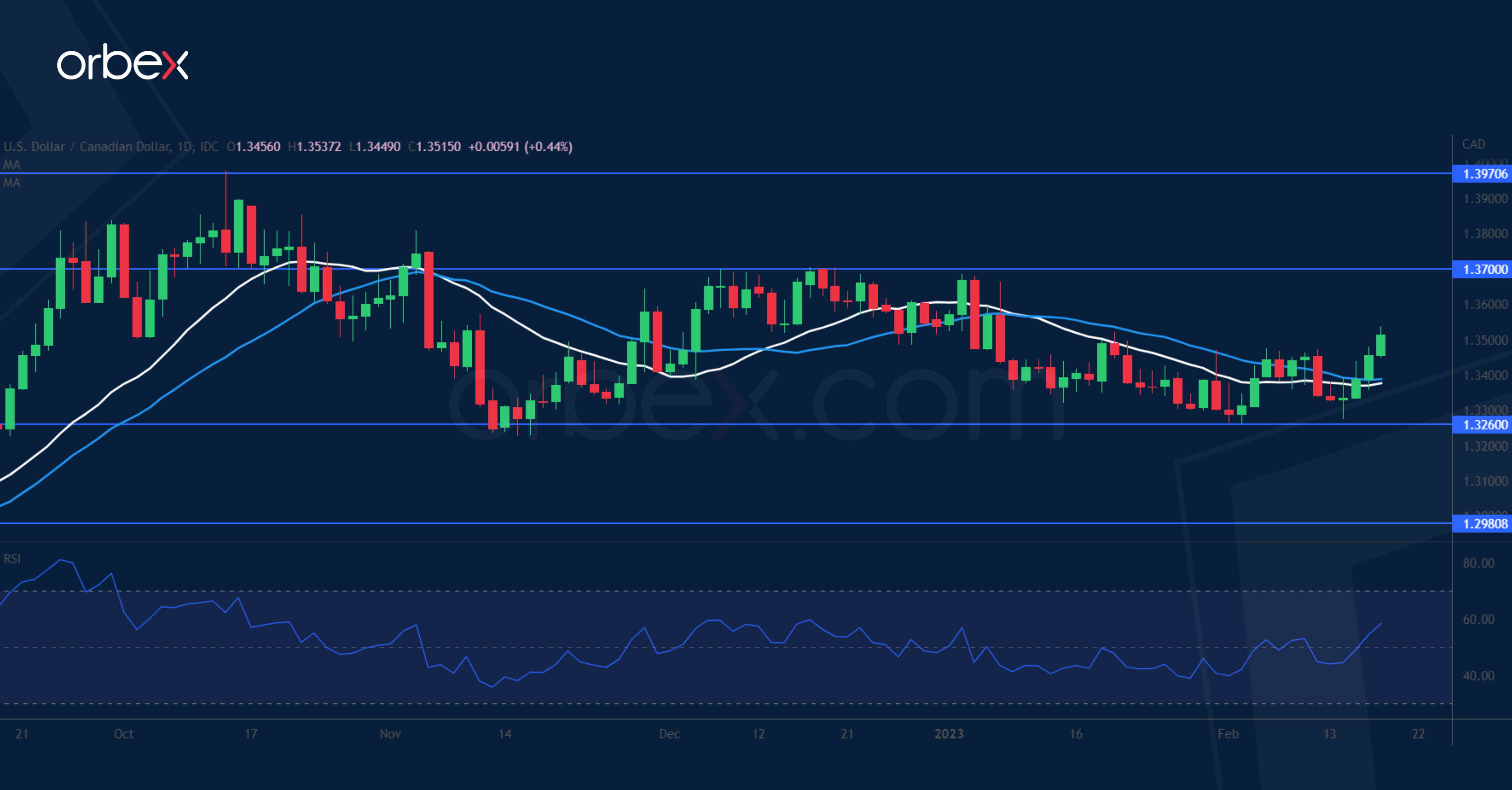 Prior to key inflation data, the Canadian dollar is poised for a breakout. The Bank of Canada was put in a tough spot by a strong Canadian employment report. It announced it had paused rate hikes and that this would make market participants reconsider their predictions for its direction. The central bank will continue to push for higher interest rates, even though they have already reached 4.5%, which is the highest in 15 years. Needless to say the upcoming CPI will carry significant weight on policymakers' roadmap. A strong reading would shift power to the hawks' side And support the loonie which is trading between 1.3260 and 1.3700.
NZDUSD moves ahead of RBNZ decision
A potential RBNZ rate rise could cause the New Zealand dollar to turn south. Market sentiment is divided between a 0.25% or 0.50% increase this week. However, surprise surprises of 0.75% cannot rule out. Flat CPI in the fourth quarter and falling inflation expectations over the next two-years could give doves an edge. Moderate inflation would suggest that policymakers might wait for tight financial conditions to reach consumer prices before easing off. Volatility in the future will likely be determined by the forward guidance and the tone.