Forex
The US dollar plunged more than 1 percent in relation to other major currencies after yesterday's publication of US inflation numbers. The figures revealed that consumer prices in the world's largest economy grew at a slower pace than expected during the month of July. The slowdown was clearly welcomed by the markets, raising expectations that peak inflation may have been reached in June, and the Fed may not have to go as far with its tightening drive as some had feared. Risk appetite increased and the markets rallied across the board, triggering a rise of 2.9 percent for the Nasdaq index. However, yesterday wasn't a good day for the dollar. The slowing down of inflation left investors pondering over the possibility of the Fed pivoting towards a dovish stance earlier than previously expected, in a scenario that may lead to further dollar softness.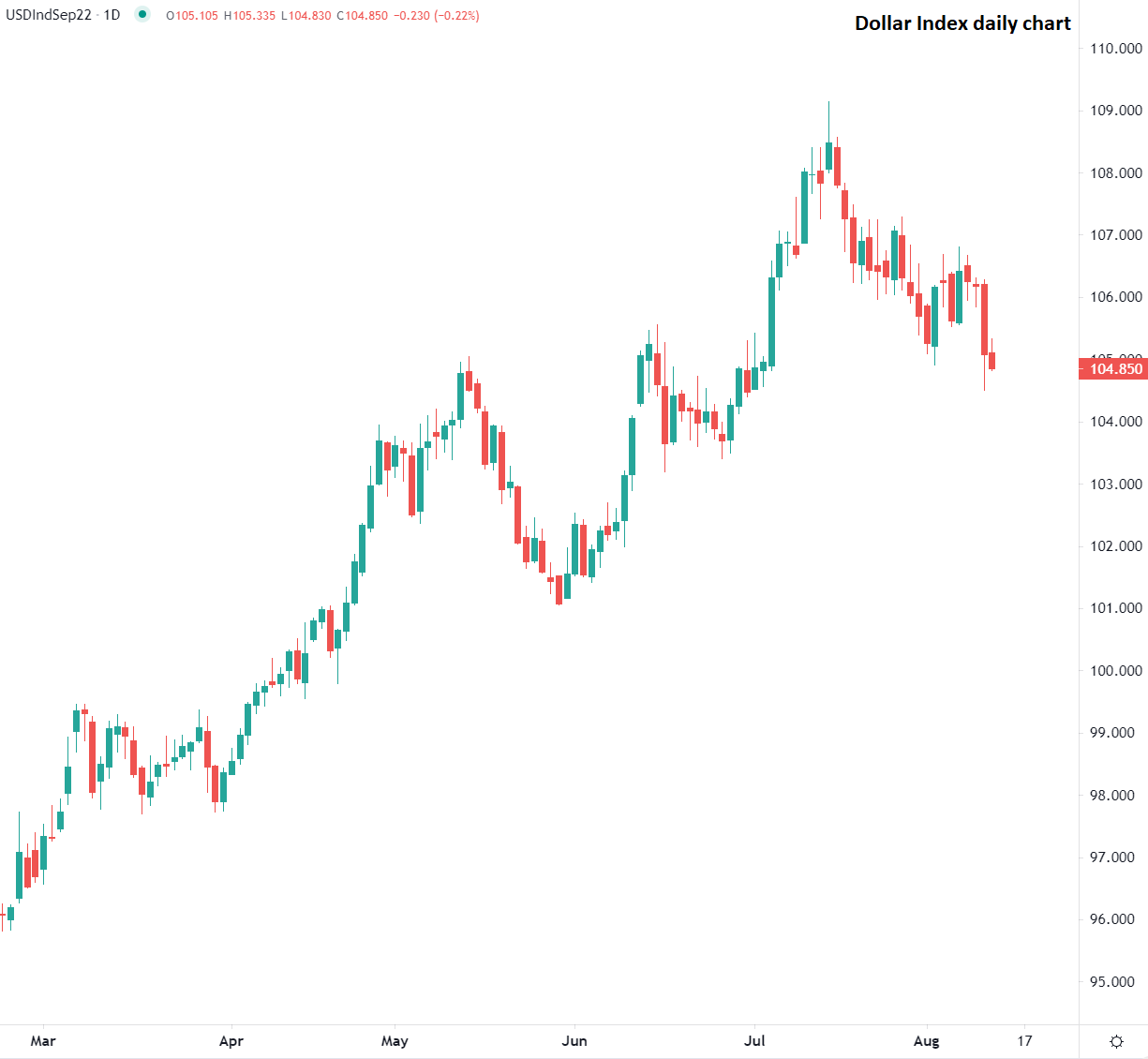 Ricardo Evangelista – Senior Analyst, ActivTrades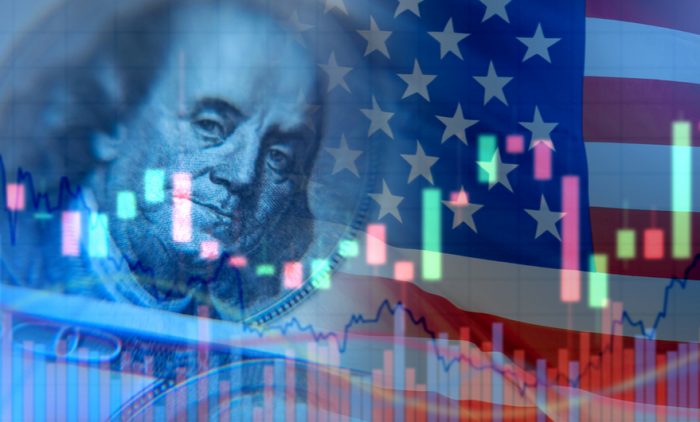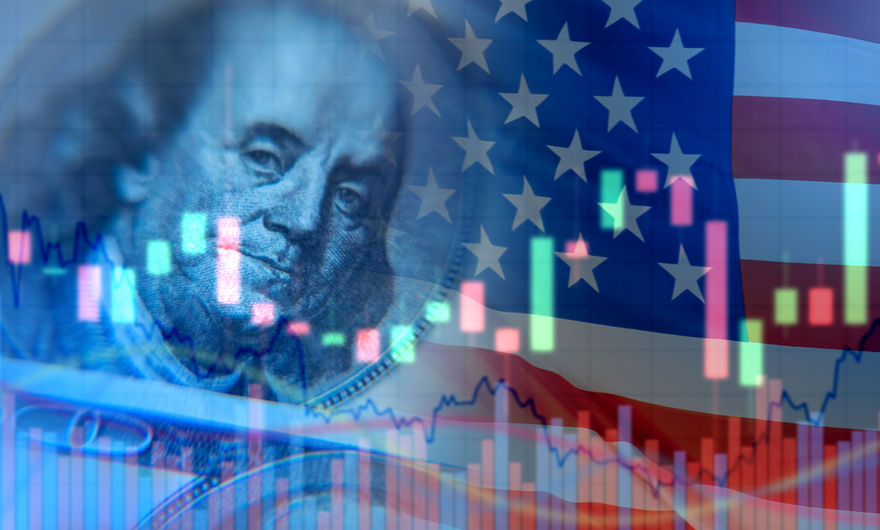 European Shares
European markets followed the global trend on Thursday, extending a rally as market sentiment strengthened following the latest softer US CPI report. Cash went back from safe havens to riskier assets after investors cheered the US inflation data for July showing a decrease below estimates, which immediately sparked hopes of a less aggressive stance from the Fed. While these data eased worries of a negative impact from the Fed's tightening cycle towards growth, some investors remain sceptical the current monetary policy will significantly change in the coming months. Despite the decline, US Inflation remains stubbornly high, and some Fed speakers have already paved the way for further rate hikes in 2022 and into 2023. Even if investors are finally reassured to see inflation has peaked, major bearish leverages and uncertainties remain, especially in Europe where the energy crisis still looms.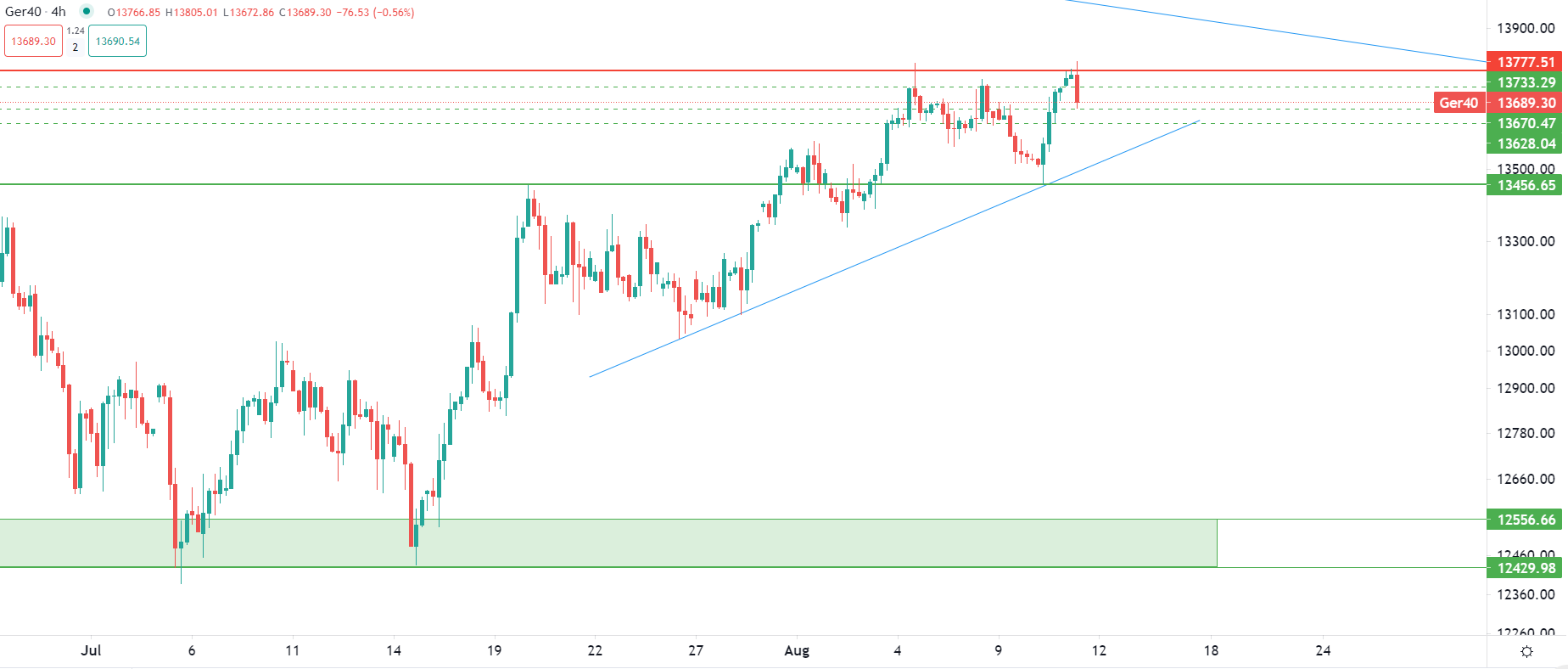 Pierre Veyret– Technical analyst, ActivTrades
---
Disclaimer: opinions are personal to the authors and do not reflect the opinions of LeapRate. This is not a trading advice.