Spotware today revealed the release of its cTrader Desktop 4.3 version.
The new edition offers trader a wide variety of technical analysis tools, including new chart types and trading convenience enhancements.
With the cTrader Desktop 4.3 version, the platform now supports account names, eliminating the need for traders to memorise account numbers. The new edition also adds a variety of technical analysis tools, including charts, among which the HLC chart type, Area chart type, and the synchronized crosshair feature, useful for multi-frame trading.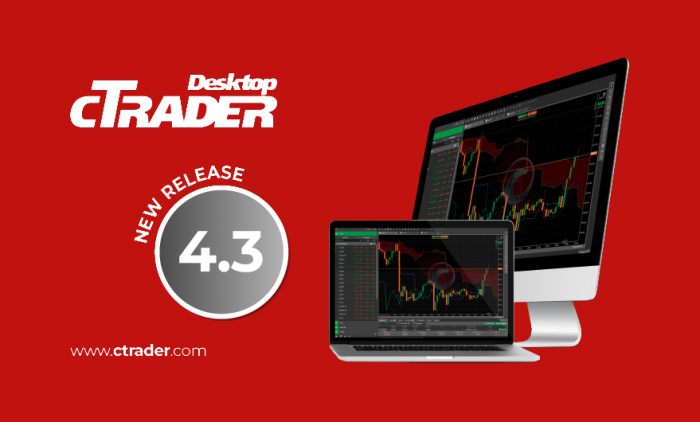 Aris Christoforou The Head of Marketing at Spotware, said:
This is great news for both – our traders and brokers, and it highlights what we at Spotware are all about: benefit to all participants of the ecosystem. By putting our traders first, we all win, and the addition of these technical analysis tools is the best demonstration of it. More selection and convenience for the traders, and more features for the brokers to give to their traders. After all, if the traders are happy, the brokers are happy as well.
Earlier in May, Spotware introduced a new Manager's API for Brokers a tool for server-server integration.