By: RoboForex.com
Brent
Both the Brent crude oil quote and RSI H4 are overbought. In this scenario, an 8/8 (93.75) downward breakout is expected. This will be followed by a drop to 6/8 (90.62). This scenario can be canceled by a breakout upwards of +1/8 (95.31). In this scenario, the quotes may aim for the resistance of +2/8 (96.38).

The VoltyChannel's lower boundary is too far away from the current price on M15. Therefore, the decline could only be supported by an 8/8 (93.75) downward breakout on H4.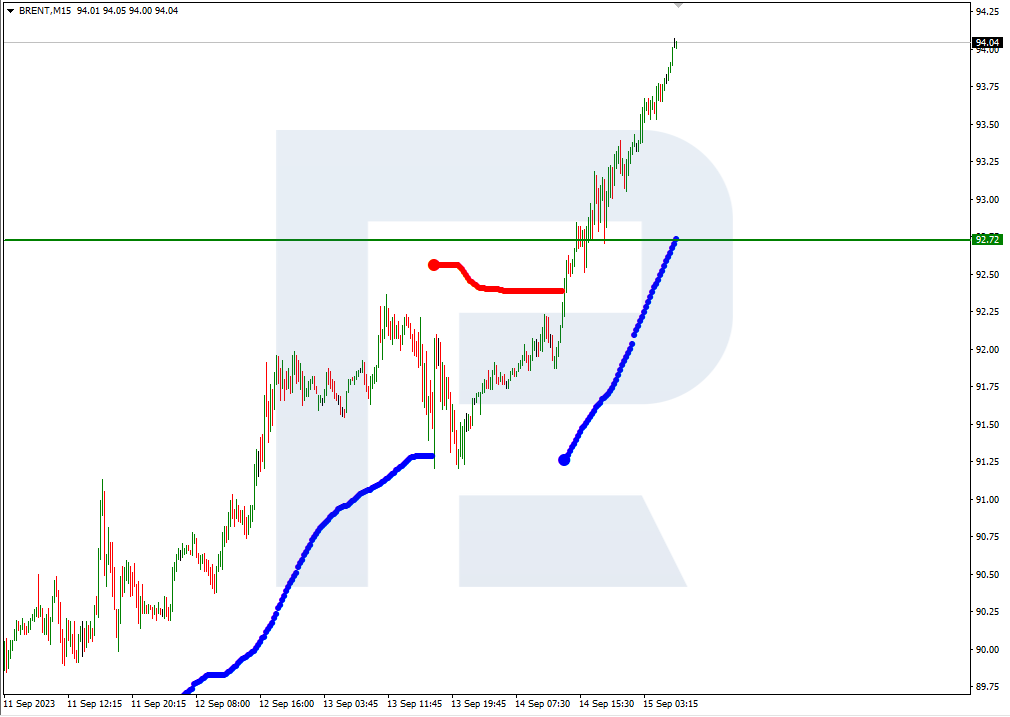 S&P 500
On H4, the S&P 500 index quotes are above the 200-day Moving Average, indicating the prevalence of an uptrend. The RSI is already in the overbought zone. This means that in this situation, we can expect a test to 4/8 (4531.2), then a rebound at this level, and finally a drop down to the 3/8 (4492.2) support. This scenario can only be changed by a rise above the resistance of 4/8 (4453.1). In this case, the S&P 500 could continue growing and reach 5/8 (4570.3).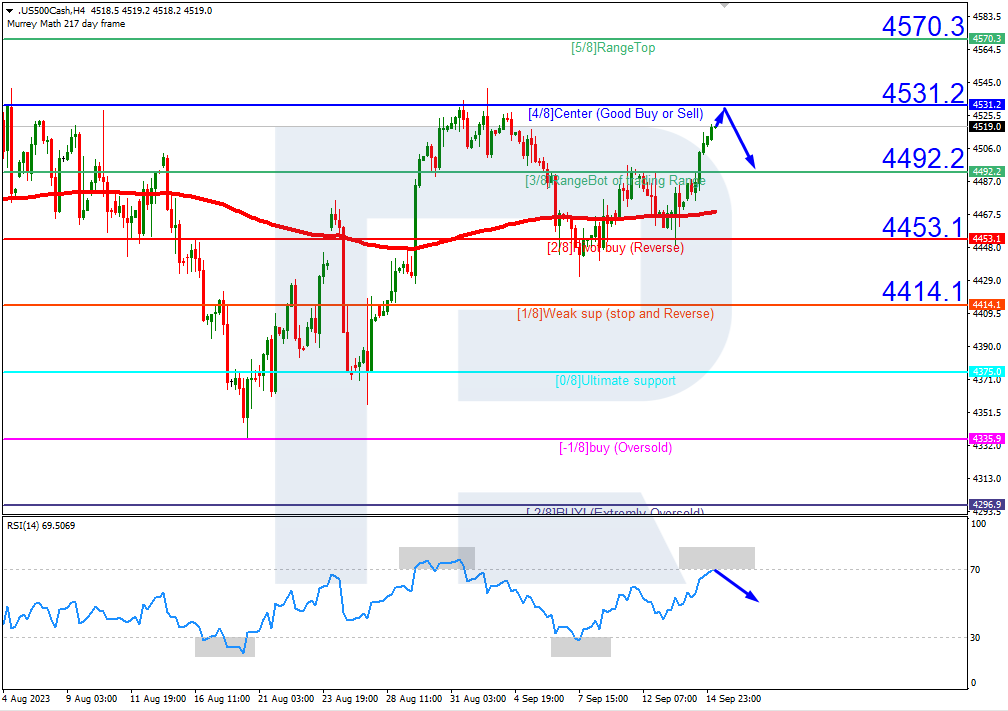 The VoltyChannel's lower boundary on M15 is too close to the current price. This could mean that the decline will only be supported if the H4 rebounded from 4/8 (4531.2)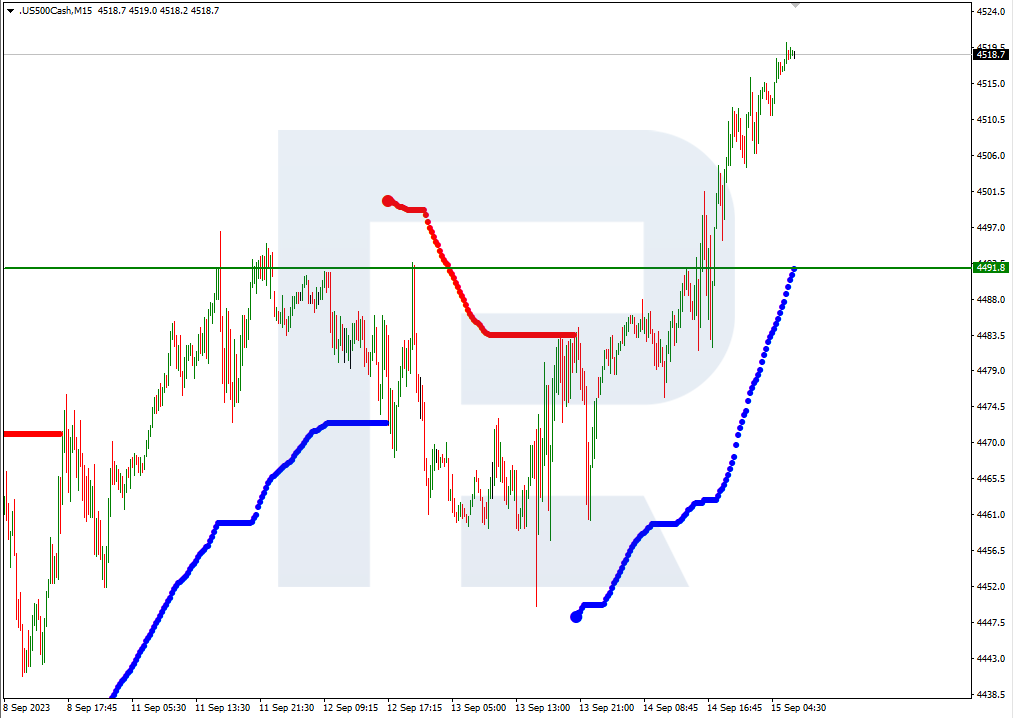 Article by RoboForex.com
Attention!
Forecasts…