smartTrade Technologies today announced the appointment of Michael Henssler as its London-based President and Chief Operating Officer.
In his new role, Henssler will be responsible for the running of all of smartTrade's field operations including sales, pre-sales and client engagement. During his career he has accumulated two decades of experience in enterprise software and capital markets. Most recently, he served as General Manager of Finastra's Treasury, Capital Markets and Risk (TCM) business unit.
Henssler has also held a number of roles such as engineering support, implementation & consulting, pre-sales, business development and product management for a range of platforms including Kondor, Sophis, Summit and Opics.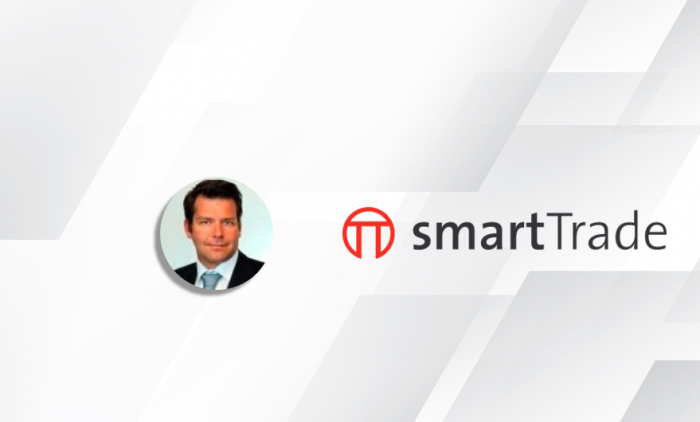 David Vincent, smartTrade's Co-Founder and CEO said:
Michael will be an invaluable addition to the Executive Leadership Team. He is a proven technology executive with a unique depth of operational experience and a firm commitment to customer success. I am confident that he brings the skills required to meet smartTrade's growth ambitions as we build on our recent success.
Michael Henssler said:
I am excited to be joining smartTrade as it enters its next phase of growth. I believe strongly in putting the customer at the heart of everything we do and I look forward to working with the entire smartTrade team as we leverage our innovative technology, our global talent pool and our strong momentum to carry the company to the next level.
In March 2021, smartTrade strengthened its Executive Leadership Team with the appointments of Elise van der Schans as Chief Human Resources Officer (CHRO), Renaud Kerspern as Chief Financial Officer (CFO), and Carine Denis as the new Global Head of Business Operations.