IG Group Holdings plc has published its trading report for the first quarter of the financial year 2023.
In the three months between June and August 2022, the company saw 11% increase in revenue. IG Group's revenue for the quarter reached £241.8 million, compared to the Q1FY22's £218.3 million
The company noted that on a pro forma basis, which includes the revenue from tastytrade, the revenue was up by 7%.
Of the total revenue, OTC leveraged derivatives accounted for £197.8 million, increasing 5% on yearly basis. Exchange traded derivatives reached £30.8 million, recording a 36% YoY rise. However, stock trading and investments dropped 19% in Q1FY23 to £6.1 million.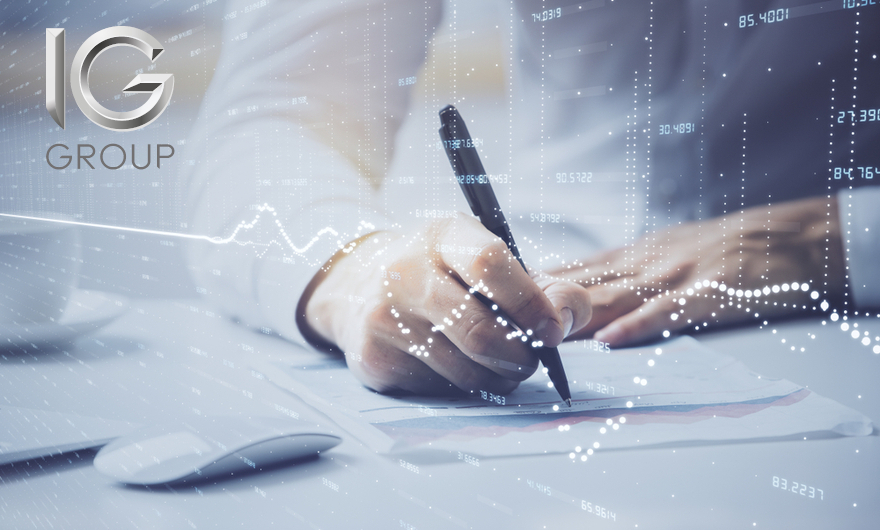 According to the numbers, Core Markets+ total revenue for the quarter came in at £200.3 million, registering an uptick of 5% YoY.
tastytrade total revenue in Q1FY23 grew by 62%, or 15% on a pro forma basis. On a constant currency basis, pro forma total revenue stood at $41.1 million, up 1%, driven by additional interest income, offset by a reduction in trading revenue reflecting softer market conditions in the period.
Active Clients
IG Group also reported the number of active clients during the first quarter reached 279,300 in line with the same period last year when it came in at 279,100.
The company added 19,200 new clients in Q1FY23. IG noted that the 27% drop, compared to the prior year, when it reached 26,200, was anticipated.
Last month, IG Group confirmed solid growth in revenue, number of active clients and total dividend per share for the financial year ended on 31 May 2022. Earlier in the summer, the company also unveiled a major share buyback program to repurchase ordinary shares of up to $150 million.