IG Group revealed on Thursday it has started a major share buyback program to repurchase ordinary shares of up to $150 million.
The company has entered into a non-discretionary instructions with J.P. Morgan Securities plc to manage the first tranche of the share buyback programme which will be up to £75 million worth of IG Group shares on behalf of the trading company.
The first tranche of the programme will be for a maximum of £75 million and starts on 21 July 2021. The "engagement period"  will run until 21 January 2023.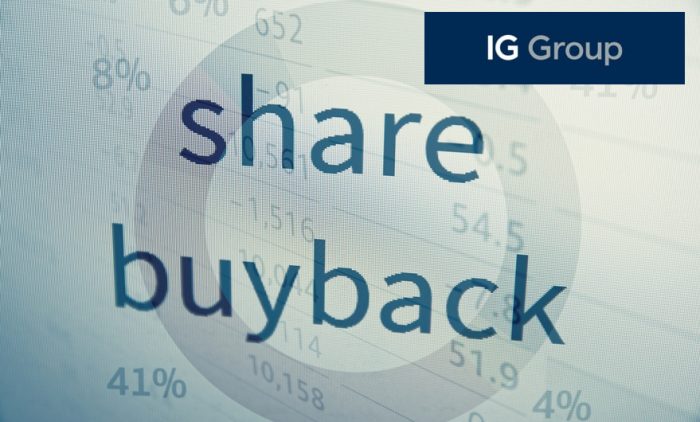 The electronic trading platform currently plans to launch another trench of up to £75 million during the financial year 2023.
IG noted that it expects to complete the share buyback programme during the FY23. The company explained that its goal is to reduce share capital.
June Felix, Chief Executive Officer, commented:
Our new Capital Allocation Framework crystallises our capital priorities to maintain a strong balance sheet, invest purposefully in our business, and meet the needs of key stakeholders. We are thrilled to announce our new shareholder distribution policy including a share buyback programme of up to £150 million.
The London-listed company also announced a 16% increase in its revenue during the financial year 2022 to £972.3 million.