NinjaTrader Group, LLC, a clearing, brokerage and technology solutions provider through its subsidiaries, NinjaTrader and Tradovate, announced on Monday the appointment of Hazim Macky as the firm as Chief Technology Officer.
To the newly established role at NinjaTrader, Macky brings over two decades of experience in software engineering and technology leadership. He will be reporting to NinjaTrader Group CEO Martin Franchi.
Franchi commented:
Hazim has a tremendous track record of building and enhancing easy-to-use technology that has a tangible impact all over the world, including with iconic brands like Amazon and Microsoft. His experience and leadership will bring the technology experience we offer our clients to an entirely new level.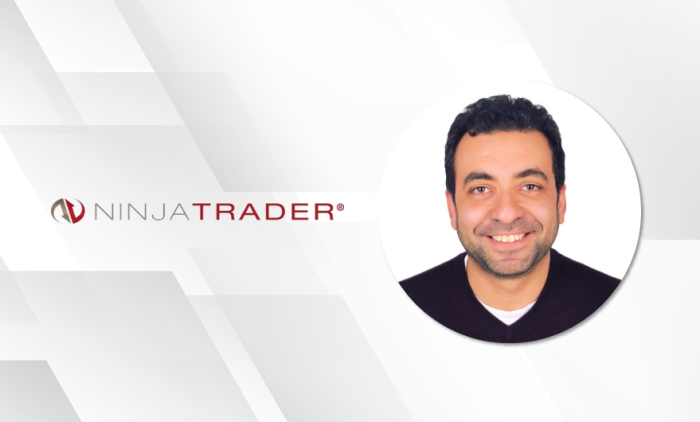 Prior to joining NinjaTrader, Macky worked at US cryptocurrency cash exchange Coinme, where he served as VP of Engineering & CISO (Chief Information Security Officer) since January 2021. While there, he ran the engineering, infrastructure and security, and data analytics organizations.
Before that, Macky served as Director, Financial Systems of Remitly, a digital financial services provider for immigrants and their families in more than 170 countries. He has also held software engineering management positions at companies such as Amazon and Microsoft.
Macky said:
I'm excited to join NinjaTrader Group, an organization committed to unlocking value for its fast-growing client base with technology that is best-in-class and intuitive. Technology is a key differentiator that enables NinjaTrader's mission of transforming retail futures and meeting the trading community's growing demand for innovative products and services. Over the coming year, we'll be significantly expanding our team, attracting great talent and investing in diversity as we build out new products and offerings.