This article was submitted by Michael Stark, market analyst at Exness.
---
Shares in Microsoft Corp (symbol 'MSFT') have made a small overall gain in July so far to around $260 as sentiment has remained lukewarm and participants look for a reasonably good result from earnings. MSFT is expected to report its earnings for the second quarter on Tuesday 26 July after hours with the consensus for EPS currently $2.29. The 11 estimates range from $2.25 to $2.38; two of these were revised down in the last four weeks.
Michael Stark, an analyst at Exness, said:
The market is really eager to see these tech earnings because they might provide some positivity when economic data are generally a bit worrying. Inflation is still going up and US GDP on the 28th is expected at less than 1%. Microsoft is one of the top tech companies of course and has a highly diversified business, so it might be one of the shares to bounce if EPS delivers.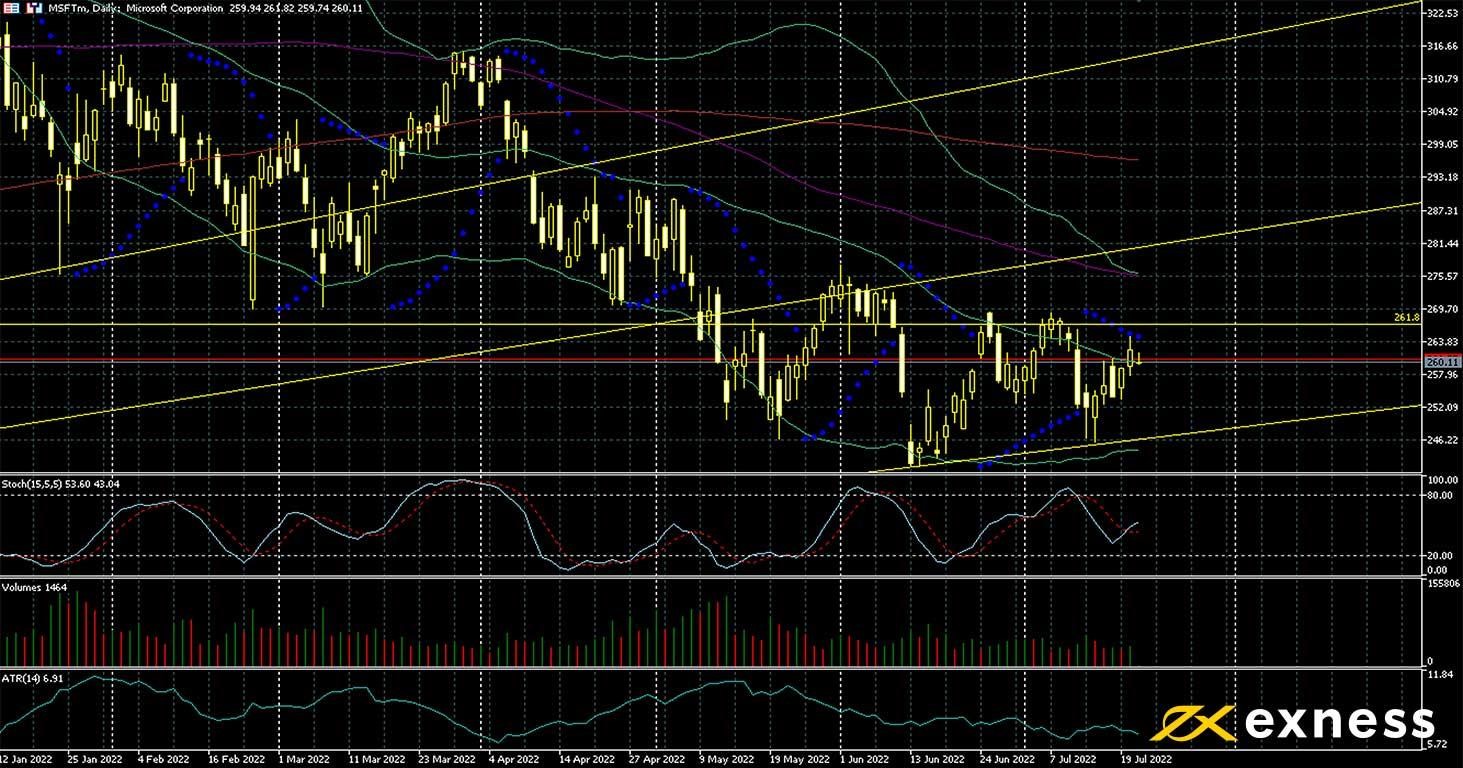 The main technical reference continues to be the 261.8% weekly Fibonacci extension around $267. A move above this might suggest more gains towards the 100 SMA. For the moment, the downside doesn't seem favourable given the strong support around $242, which was a low of around a year. Losses below the 61.8% weekly Fibonacci fan (the lowest yellow line on the chart) would probably need a very negative result from earnings.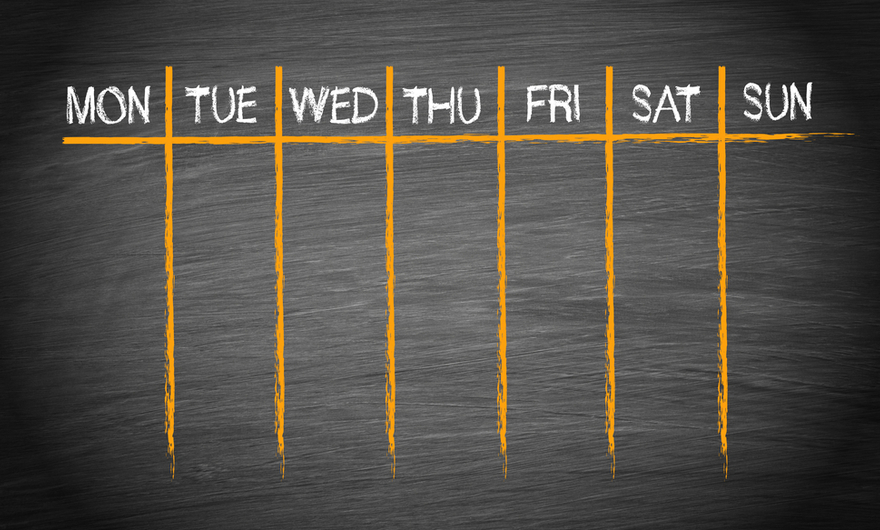 McDonald's might hold ahead of earnings
Shares in McDonald's Corp (symbol 'MCD') have made gains since late last month to around $253 as losses continued in some other sectors and participants are increasingly worried about the prospect of a recession. McDonald's will report its earnings for Q2 pre-market on Tuesday 26 July. The consensus for EPS is $2.46, with the 14 estimates between $2.27 and $2.67. Two estimates were revised up and one down in the last four weeks.
Michael Stark at Exness, said:
McDonald's looks like a good share now to many investors given the circumstances of a possibly looming recession and pretty weak sentiment on tech. Consumer discretionary shares like MCD tend to do better or at least less badly during more difficult economic conditions. Although PE at about 27 makes it slightly overvalued, the positive is that McDonald's is one of relatively few major shares with higher EPS expected for this release compared to Q1.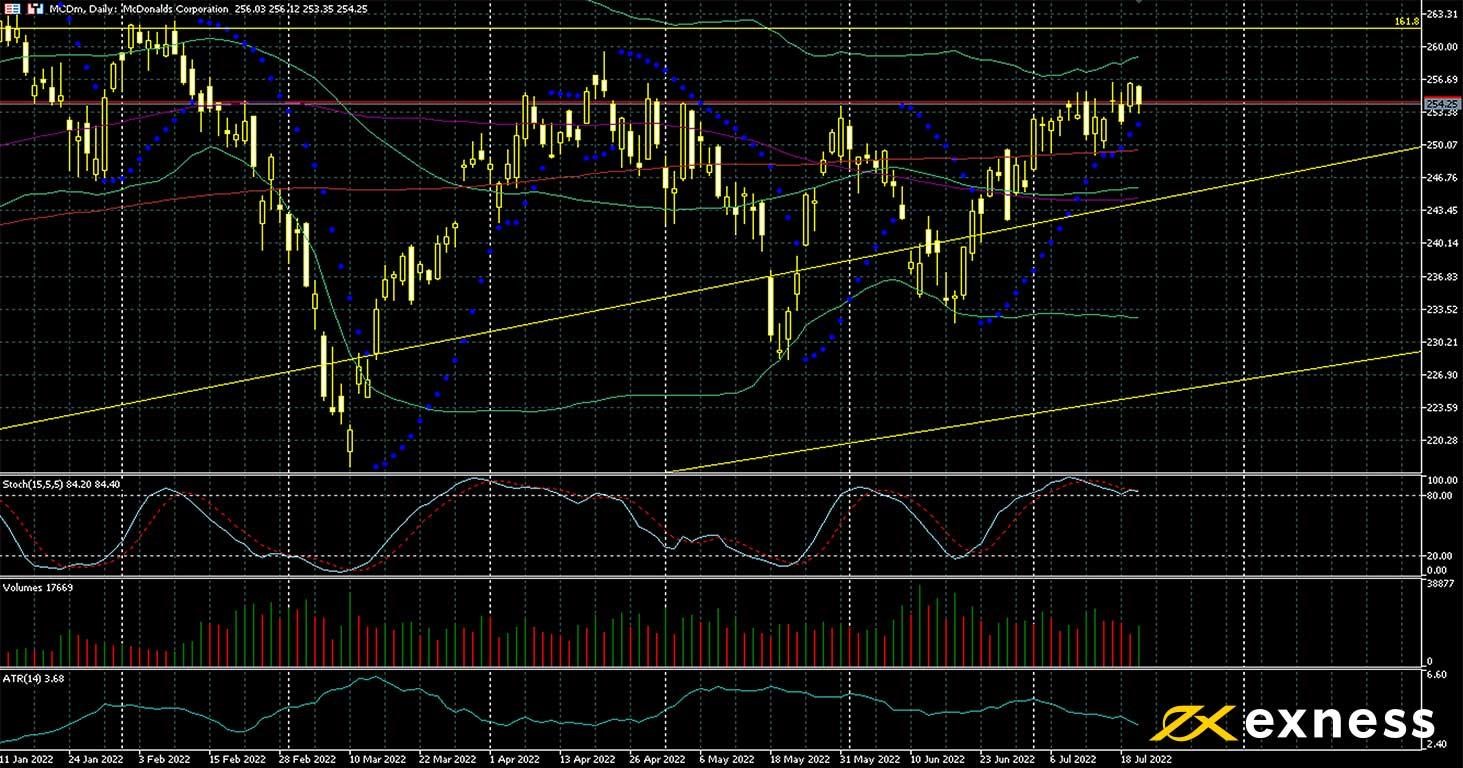 The chart doesn't suggest strong gains to come in the near future, with the slow stochastic giving a clear overbought signal and the 161.8% weekly Fibonacci extension only about $10 above. However, volume has remained relatively high here compared to the dropoff for many tech shares in May. Limited gains around earnings unless the report disappoints seem likely.
---
Disclaimer: opinions are personal to the author and do not reflect the opinions of Exness or LeapRate.