Derivatives marketplace CME Group has published its monthly trading volumes for May 2022.
The Nasdaq-listed company reported a rise in its average daily volume (ADV). The numbers surged 18% to 24.3 million contracts during last month. Interest rate ADV came in at 11.6 million contracts and equity index ADV reached 8.4 million contracts.
Options ADV contracts stood at 3.8 million, while energy ADV stood at 1.8 million contracts. Agricultural ADV registered 1.1 million contracts, forex ADV reached 874,000 contract and metals ADV was 499,000 contracts.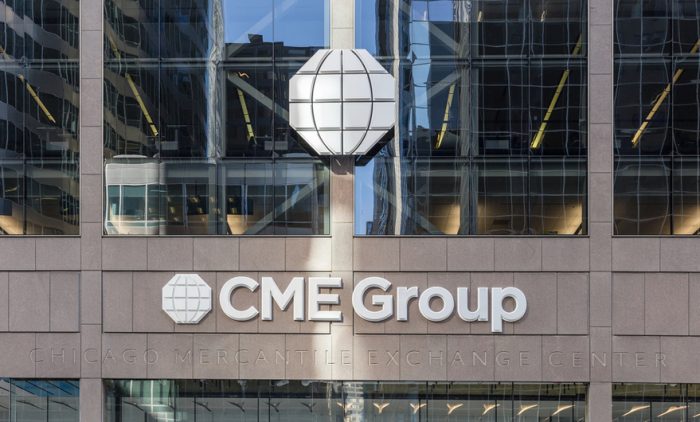 ME Group also saw record SOFR options ADV which reached 173,964 contracts, including a single-day trading volume record of 397,212 contracts registered on 25 May and record open interest (OI) accounted for 4,102,865 contracts on 31 May.
The company said:
8 trading days when SOFR futures daily volume surpassed Eurodollar futures, with SOFR futures ADV in May equivalent to 99.7% of Eurodollar futures ADV in the same period.
E-mini S&P 500 options ADV rose 75%, and micro E-mini Dow Jones futures ADV by 79%.
CME Group released its financial results for the first quarter of 2022 in April. Revenue for the first three months of the year came in $1.3 billion and the ADV for Q1 was 25.9 million contracts.